"How does one learn to write a poem…one doesn't. One lives awhile, practices one's craft, waits for some convergence of subject, self and talent."
—Stephen Dunn
To submit online, please log in and then visit our submission manager.
You will not be able to access the page without logging in.
We only accept online submissions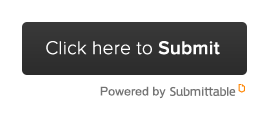 To submit to the TAMSEN, please see our guidelines. We accept submissions on a rolling basis: Send us 3-5 poems. Generally, we respond within 14 days.
To submit to the TAMSEN Biopoetic Series, featuring critical analysis and biographical discussion, email us directly at tamsenjournal@gmail.com
Contests
To submit to the annual TAMSEN Award, submit 4-6 poems. Winning submission will receive $500 and a featured section on the TAMSEN website which will include a video/podcast reading of the work. Fee is $10. Submission period ends 3.1.2017. Final Judge: Jeff Thomson poet bio
TAMSEN will annually select one poem in translation for the The Nazim Hikmet Award. The 2017 submissions will be screened by a TAMSEN committee. The 2017 Final Judge will Dr. Robert Sobak, PhD. Submission period opens 2.1.2017. 
The award will include a cash prize of $500, a printing of 50 copies in a broadside format to be arranged with the translator, and a featured section in the Translations section of the TAMSEN website.
We are primarily looking for non-Romance language submissions ranging from 4-6 poems (not to exceed 12 pages)  translated from their original language into English. [TAMSEN will not review French, Spanish, Italian, German or Portuguese, unless that poet is not generally familiar to English speaking readers.]
Nazim Hikmet Bio